Pelvic Pain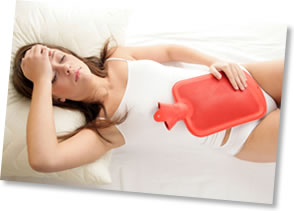 Mr Hextall has a special interest in the treatment of painful periods and pelvic pain. He has expertise in the laparoscopic (keyhole) treatment of endometriosis and treats many women each year using Laser surgery in addition to a range of other medical therapies.
There are a number of causes of pelvic pain and often investigations, such as ultrasound, are necessary to make an accurate diagnosis. Common problems include:
Endometriosis
Ovarian cysts
Infection
Adhesions (scarring) from previous surgery
Bowel problems (e.g.) constipation
Bladder problems (e.g.) cystitis or urinary tract infection
Many women have a combination of symptoms such as painful periods, discomfort on sexual intercourse and some problems with their bladder. As Mr Hextall is a Urogynaecologist he can treat both gynaecological and many urological symptoms at the same time.
Endometriosis is a common cause of pelvic pain particularly in women who are having periods. This a condition in which the inner lining of the womb (the endometrium) can start to grow on the outside of the womb, walls of the pelvis or ovaries. Although it may cause no problems in some women, many patients can have quite severe discomfort and find it affects their sex life and ability to conceive. More information about endometriosis can be found at http://www.endometriosis-uk.org/information.html
Mr Hextall has helped to set up a local endometriosis support group for those women who have been diagnosed with this condition.
If you would like any further information then please don't hesitate to get in touch.